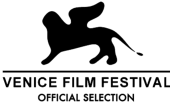 BARDO, FALSA CRONICA DE UNAS CUANTAS VERDADES
(aka BARDO, FALSE CHRONICLE OF A HANDFUL OF TRUTHS)


Réalisation | Directed by

Alejandro González Iñárritu


Interprétation | Cast

Omar Leyva, Daniel Giménez Cacho, Griselda Siciliani
2022 / Drama

Un journaliste et documentariste mexicain réputé, de retour chez lui, traverse une crise existentielle. En effet, il doit affronter des questions liées à son identité, ses relations familiales, ses souvenirs délirants, mais aussi à l'histoire de son pays. Il cherche alors des réponses dans son propre passé pour assumer l'homme qu'il est devenu aujourd'hui.

Follows a renowned Mexican journalist and documentary filmmaker who returns home and works through an existential crisis as he grapples with his identity, familial relationships, the folly of his memories.